To those who feel uneasy, stress, anxious, depressed, and worried.
Break The Cycle Of Stress, Depression, and Anxiety To Enter A More Relaxed State Of Mind
The course that helps you bring mindfulness into your daily life to resolve your negative state of mind
Are you stuck in a bad state of mind?
Modern society and extreme business make it difficult to find rest.
You feel rushed and uneasy by the pace of everyday life.
Netflix, alcohol, cigarettes, and eating are your escapism.
Whenever you have a small break you realize that you are totally absorbed in your mind and you miss out on the present moment.
You wish to take more care of your mental health.
Controlling The Symptom vs. Resolving The Root
Most of us are running away from uncomfortable emotions and thoughts.
We find all kinds of distractions that often turn into addictions such as alcohol, Netflix, cigarettes', or eating.
And when we are willing to do something about your depression, anxiety, or stress, we think about controlling it.
Therapies and self-help techniques that focus on controlling might feel good for some time but they are treating the symptom and not the cause.
What you need to do instead of just treating the symptom, you need to tackle your issues with mindfulness. By mindfully observing and investigating what is causing your anxiety, stress, and depression, you will find ways to resolve them at the core.
Doing this will not only give you a greater sense of peace and calm, but you will also shift yours from being a victim to your mind and emotions to being the master of them.
What would life be without the prison of your own mind?
Imagine who you would be if you are free of worry, fears, stress, and anxiety. If depressive episodes are a thing from the past.
Your work is suddenly meaningful, your relationships are fulfilling and you are no longer dependent on external life to make you happy. You sleep better, you eat better, and you feel better.
In difficult situations you feel calmer, you treat yourself and others with compassion and all of a sudden you realize that you are generating your happiness from inside.
Positive thoughts a state of peace are the new normal for you.
Introducing the new course: Everyday Mindfulness
The new course helps you exit your negative thoughts and emotions to achieve a relaxed state of mind.
Everyday Mindfulness is a 7-Week course that brings Mindfulness into your daily life.
The course includes 9 guided practices with Lorelle's voice and music. Each practice is designed to assist you in your daily life.
Each practice is from 5-10 minutes long and can be practiced in the morning, evening, or during your day.
Meet your Coach
Lorelle Dehnhard
Lorelle has been working as a professional international coach since 2017. Over the years, she has been giving public classes and private coachings to dozens of people. By helping them utilize the power of their mind clients achieved lasting inner peace, happiness, and fulfillment.
Combining traditional meditation methods with healing and manifestation techniques to a lasting transformation in her clients.
What people say about Lorelle
Working with Lorelle has improved my ability to focus in meditation and in life.
Still today I am grateful for the teaching received from her
I would recommend Lorelle to anyone who is looking to transform their life.
What you will learn
Learn to relax your body
Catch discomforts, triggers, or negative spirals early by learning to relax your body.
 Discover the secret power of mindfulness breathing
Learn the easiest and most accessible mindfulness tool, your breath. By using it in your daily life you can powerfully enhance your mindfulness.
Start your day mindfully
Easily maintain your mindfulness and calmness during the day by starting your day with mindfulness.
Implement mindful eating
Learn to listen to your body more and make healthy food choices by eating mindfully.
How to let go of any stress and pressure at work with the power of mindfulness
Mindfulness in the workplace can help reduce stress, conflict, and anxiety. You increase your resilience and emotional intelligence by doing these practices daily.
Learn how to practice mindfulness before sleeping
With an easy technique, you learn to relax before sleeping so you can easily drift off to sleep. In the morning you feel energized and ready to start the day.
Reduce depression and anxiety with mindfulness
This technique teaches you how to respond to stress and depression with awareness rather than acting impulsively.
This Transformation is waiting for you
Everyday Mindfulness Curriculum
How it works
1. Access the learning optimized course
Access your course in the learning optimized platform.
2. Practice Daily
For best results, practice the exercises daily.
3. Join the Community
Learning is best with other people so join a community of learners and supporters.
What people say about Meditations with Lorelle
The breathing and movement exercises at the beginning of class really helped prepare my mind for meditation. The class is extremely effective and motivating. She makes meditation something to look forward to
Before the course i was often anxious and had difficulties finding rest. i felt rushed and uneasy by the pace of everyday life and suffered from insomnia. after doing the course regularly i felt more and more relaxed and my anxiety attacks became controllable. the course helps me to cope with stress, take my mind off things and care for my mental health. Lorelle's soothing and calming voice is a great help, as well as her gentle instructions. The course is perfect self- care and transfers me in a more relaxed state of mind.
I tried Lorelle's Meditation class at Harmony Tulum, and I had a very positive experience. Lorelle's gentle yet strong voice guides you into meditation through visual metaphors, and she provided a new technique from which to develop my practice. I had the chance to speak with Lorelle personally and I can see that she is a passionate and dedicated teacher, committed to the improvement of her students as well as her own personal growth.
Enroll Now
Save your special discount today.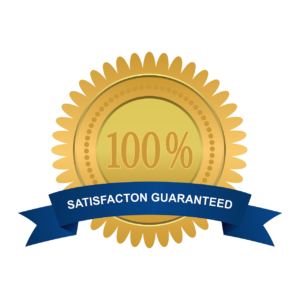 100% Satisfaction Guarantee. If after 7 Days you don't like the course, simply email contact@lorelledehnhard.com and receive your money back. No questions asked.
What happens after you buy?
Frequently Asked Questions
Enroll Now
Save your special discount today.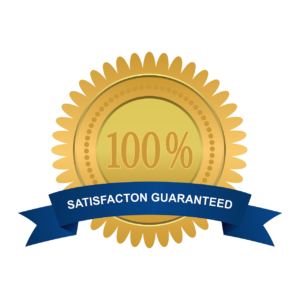 100% Satisfaction Guarantee. If after 7 Days you don't like the course, simply email contact@lorelledehnhard.com and receive your money back. No questions asked.